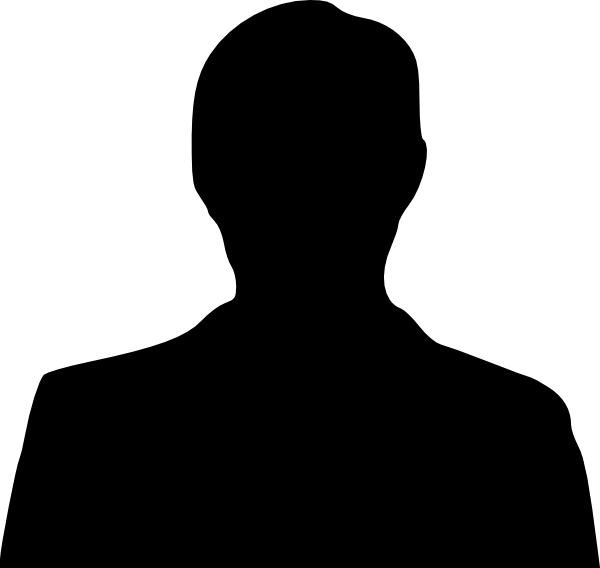 A True Story of One Who Had Their Calling and Election Made Sure
Last April, I introduced you to
"The Blog Reader who Received their Calling and Election"
-- a female member of the Church of Jesus Christ of Latter-day Saints.
Today, I'd like to introduce you to another who has received such an assurance. Although I will not reveal his identity or location, suffice it to say he is a member of the Church of Jesus Christ of Latter-day Saints and lives in the Western United States. Despite what he says about his lack of humility, my interactions with him have demonstrated that he is an extremely humble man, with a humble, gentle voice and demeanor. He is your quintessential "regular church member" who you could be sitting next to in a church meeting, never knowing the blessings he has received.
Here is his story...
I most humbly write to you of my experience. When you shared the characteristics of those who have their calling and election I was stunned. I never knew of the depth of humility the called saints live their life. It's no wonder the Lord has made a point to let them know of their calling and election. He needs these humble followers to do His will.
I have always been somewhat of a rebel. If you were to ask my family, they would quickly identify me as a rebel. Not in the worldly sense, just not always willing to do things as upright members of the church do them.
For the past twenty some odd years since I served a mission for the church, I have tried and tried to have a better relationship with the Lord. My mission was great! I had lots wonderful spiritual, faith-building experiences. I have remained faithful in the church with callings and all the normal stuff members do. However, spiritually I was silently suffering.
I was suffering from a terrible addiction. I had talked about it with several bishops. Of course, one more recent trip to the bishop's office, I was told to start attending some meetings and read some book about following twelve steps like they do in AA. I was confused, yet I attended several meetings determined to fix my addiction and lay to rest my horrible self. The more I went to these meetings, I realized this is not what I wanted for myself. I struggled with the guilt of this for years. I was not following the council of my bishop and I just figured I would be damned for it. And I was damned for it.
I will be very frank. I did not desire a program established by men to manage my addiction. I knew I would have to confess to myself and others for the rest of my life that I was an addict. No! I wanted real, lifelong healing from this sore which had held me back. I desired the unreasonable and pushed aside a church sponsored program which appeared to me as be a battle of the wills. A path that I knew I could not endure. Great for other people who embraced the program, but simply did not speak the language of this poor, lost soul.
Yes, I was damned and I knew it. At times I just considered taking my life. Yep, this had become a favorite fantasy when the flames of hell licked at my feet. I could just end it all and go early to the place I knew I would end up anyway, telestial glory. I was never very serious about the prospect, just liked to allow this fantasy to temporarily block the intense feeling of being such a huge loser who couldn't seem to get control of life. Damned, going to hell and addiction beset by ugliness. A spiritual abyss with no way to get myself out. And I was right, I never did dig out of that hell. It had become a self-fulfilling prophecy.
Out of left field, a close acquaintance spoke some things to me that gave space for a faint idea of change. Of course I had heard about all the other ideas and programs before. But as my friend spoke to me, I noticed a light in her that I had not seen before. A healing had taken place in her. She had also been through the mire. She talked of the Lord healing her from her afflictions. I decided to listen to her story of faith in the Lord Jesus Christ. After hearing of her healing, I let her story settle into my heart (like in Alma 32), where I watered it, nurtured it and began to see the fruit of her experience. So I decided to try it for myself.
It was really a pretty simple idea. An idea I had heard about and read about many times over the years. Just give it all to the Savior. I used to cast that thought out of my mind as soon as it came in. This time, I knew of the fruit and I could no longer cast it out as dross like I had before. My friend shared her technique with me. It did not occur to me then, but I would later begin to know why it took a special technique for me to repent. I had been knocking my head against the repentance door for so long, it held no power for me. I needed a new way. A way to distract my mind long enough to allow the Lord to relieve me of my burdens. I realize this sounds strange and peculiar, but it was the only way for the Lord to get my attention long enough for me to give it up. And give it up I did!
As I gave up my burden, the Lord began to speak to me. He spoke to me in my language. I don't mean just the English language. I mean in the language, the thoughts, gifts and knowledge that I needed to hear. He poured out blessings upon me, too wonderful to put to pen. Where I had been stopped up before, revelation began to flow. I never knew of the power of personal revelation until I was truly conversing with the Lord. I could ask Him questions and he would respond by giving me what I needed to know in my personal language.
After a very short time, the Lord began to express his deep, abiding love for me. He began to share knowledge about His interactions with me in the pre-earth life. He told me stories. He gave me visions. I listened intently. I went from having a nice experience with the Savior and Him helping me with my addiction problems to discovering my true spiritual identity.
The Lord began to reveal a work to me. It was something that I had to do. Something akin to building the empire state building with toothpicks. I was floored by the immensity of the request. I listened and followed His request. He told me to learn His ways as defined in the New Testament and the Book of Mormon. He told me I would find answers to my questions there. He also told me I had been given the authority to complete my assignment. So I began this wonderful journey of piecing together how to perform the Lord's will. I have gained incredible gospel knowledge on this path.
After I had been on this journey for a couple months, I realized that my addictions had become less prevalent. They were diminishing. One Saturday, I felt strongly that I needed to go to the temple. I could feel a tangible presence with me all day. I went to the temple that evening and had the most profound experience of my life. He Spirit of the Lord came down upon me and I saw visions and was blessed like I never had been before. So intense was the Spirit, that I knew I could never deny my experience. So vivid were the visions that I knew I could call upon them in my mind the rest of my days. I was truly a new person in Christ. I drove home stunned and with my head in the clouds.
It was a complete transition for me. In just a matter of weeks I went from the depths of spiritual hell on earth, to spiritual enlightenment and bliss. And the key was to give all my sins, sorrow, pain, embarrassment, shame, guilt, suffering, feeling of spiritual abandonment (the list goes on and on). I gave it all to the Lord and He gladly took it from me. I no longer had these sins in my life and the Spirit of God rested upon me and cleaned my soul. I was sanctified before the Lord. I no longer have desire to go to that dark place of that terrible addiction I had suffered from. I had a new hope in Jesus Christ.
I had a long time friend over to my house and I shared some of my experiences. I have been recording all these experiences at the direction of the Spirit. I shared some of the stories about how the Lord told me of my place with Him and of the assignment I had to complete. I shared other profound experiences as well as what happened in the temple. My friend who had been studying the subject for years asked me if I knew what had happened. I looked at my friend in the eye and shared my gratitude that the Savior had literally removing my addictions from me. My friend acknowledged that the Savior had indeed removed this from me and had shared a certain profound knowledge with me. My friend pointed out, from my own records of these experiences, that the Lord had shared the knowledge of my calling and election.
It took my friend showing me what I had written about how the Lord had made promises to me that I would be with Him forever more. I had just thought the Lord was trying to boost my confidence. I didn't have enough self-assurance to recognize that I had received my calling and election. In fact, it was not just one time that the Lord had told me. As I went back and reviewed my records, I saw multiple instances of the Lord coming right out and telling me of my eternal place with Him. I was so thick and consumed in everything I had been going through, it took a dear friend to point out the obvious right in front of me. One of the promises I have received in all of this is that the Lord would visit me in person while I am yet in the flesh. A knowledge I hold sacred. Yes, I have a new faith in Jesus Christ. A hope that will never again depart from my soul!
The ten characteristics you put up were so very real to me. I can testify to that fact. What is especially profound to me is that all this happened when I held no church calling other than home teacher. I just figured the Lord needed me to take a break from all the callings I had served in so I could receive the True Calling of Christ. Yes, I am just ordinary folk with ordinary problems and I would say I don't deserve any of the Lord's special attention or saving blessings, except now I know what I know about myself. I can no longer doubt the Lord's calling and election for me in my own personal language.
I add my humble witness to yours that the characteristics you presented are so very real. I pray that people will take heart and find their own calling and election with the Lord. It is very real. It is the best thing that could ever happen to the children of the Lord. If people could begin to see how important this sacred event is to them in their salvation, if they could just cast off their current beliefs for just one moment and let these words to be planted in their hearts, I know a mighty change would follow. Of this I bear my humble witness.
It it true! It is true! It is true! Amen and Amen and Amen! Hosanna to god and the Lamb!